Finding your (Big) Ears
Thursday Recap •  The Guide • Bela Fleck Interview • Ashley Capps Interview • BIG EARS: Appalachia • Music Norway • BIG EARS App (i) • BIG EARS App (Droid) • Tickets • Sched
For the seventh time – and the fifth year in succession – the Big Ears Festival will return March 22-25 to downtown Knoxville, filling its historic theaters, top-notch music venues, smallish listening rooms and an urban movie theater with sights and sounds not typically seen and heard around these parts. Multiple musical genres and artistic disciplines fall under the general umbrella of the festival, but Big Ears has become synonymous with the celebration of all things avant-garde. This year, though, there is a caveat to this arrangement that might alter the perception of the festival's approachability – at least as seen through local eyes.
Although it has been a long time coming and something that scheduling conflicts have prevented in previous years, the 2018 edition of Big Ears will feature a slight tweak that will result in greater exposure to the music and culture of East Tennessee and the surrounding Appalachian area. In addition to the standard worldly fare (modern classical, free jazz, electronic, indie-rock et al.) on offer, nationally renowned and well-respected artists who have mastered regionally familiar instruments like the banjo, dulcimer, dobro and fiddle will perform throughout the weekend. Concurrently, a free program dubbed "Appalachian Happening" will be open to the general public and will feature several events taking place in Market Square and at Boyd's Jig & Reel in the Old City.
The film program returns this year, but it, too, is decidedly more populist this time around. There is still highbrow material on tap, but it will be rubbing elbows with horror classic "Night of the Living Dead," gritty Gus Van Sant vehicle "Drugstore Cowboy" and even "Jackass 3D," starring locally bred prankster Philip John Clapp, Jr. aka Johnny Knoxville. The community outreach continues with regular editions of WDVX's "Blue Plate Special" featuring Big Ears artists, the station's home in the Knoxville Visitor Center playing host to several hours of activities, live mural painting with an official reveal occurring on McCalla Avenue and a poetry expo held at Awaken Coffee and at the Knoxville Museum of Art. All of these events and more also are free and open to the public.
While Big Ears continues to redefine the concept of what constitutes art in the Scruffy City by introducing locals to loaded rosters of top international talents representing radically diverse subsets of music, the success of this year's festival will go a long way in determining how reciprocal the experience can be for the scores of attendees hailing from other parts of the country and the world. Will the down-home elements of the lineup be appreciated by these visitors? Likewise, will Knoxvillians who have been reticent about engaging in Big Ears programming because of its seeming opacity be more likely to do so in the future? Only time will tell.
Ladies First
Heralding the women of Big Ears 2018
by Matt Rankin
Female artists have been crucial to the festival's history of success. From iconic legends like Pauline Oliveros, Laurie Anderson and Carla Bley to emerging greats such as Joanna Newsom, Angel Olsen and Julia Holter, Big Ears has a rich history of booking essential female performers. Whereas mainstream festivals around the globe struggle to find balance in the ratio of men, women and trans artists they add to their respective lineups, the more forward-thinking Big Ears Festival has no such trouble; equality is engrained into its dynamic.
This year's roster of female musicians is so deep, in fact, that I have been forced to omit several excellent names (Jenny Hval, Okkyung Lee, Meshell Ndegeocello, Aine O'Dwyer, Anoushka Shankar, Susanna and others) from this piece because of space constraints. Fine write-ups by my BLANK colleagues about other women performers like Susan Alcorn, Anna & Elizabeth, Laurel Halo, Yuka C. Honda/EUCADEMIX, Ikue Mori and Kelly Lee Owens can be found throughout the pages of this guide, but the following are my top picks for the most notable women at Big Ears 2018.
Julie Byrne
Combining a pristine voice reminiscent of those emanating from Laurel Canyon in the '60s and '70s with traditional folk stylings and a penchant for experimentation, Byrne made major waves last year with her second LP, "Not Even Happiness." A Buffalo native, she has lived in various parts of the United States, absorbing their disparate cultures and reflecting her travels in vivid lyrical imagery. While Byrne's material falls on the traditional side of the Big Ears spectrum, the natural beauty of her meandering compositions is palpable and should make for a riveting live experience chock full of immediacy.
Alice Coltrane • (Turiyasangitananda: The Ashram Experience)
Coltrane may have passed away a little more than a decade ago, but her incredibly moving and soulful music lives on in the hearts and minds of her fans and followers of her particular brand of Hinduism. Following the death of her famous husband John, Coltrane suffered crippling depression before regrouping, studying the religion and eventually opening her own ashram in which disciples showed their faith through music. Recordings featuring these devotional songs were released last year, and a group of Coltrane's followers have revived her legacy by performing them during a handful of concerts. Audiences will be lucky enough to have two opportunities to witness this rare occasion over Big Ears weekend.
Diamanda Galás
It must be forewarned that Galás is an acquired taste and is not for everyone. However, even if her wildly experimental material is too much for you, you at least have to appreciate the insane range and intense fury her powerful voice can command. Returning to the public sphere recently after a prolonged absence, her latest recordings feature her trademark fierce vocals and stately piano-based compositions. It's a more nuanced approach than one might expect from an artist who named her truly frightening debut album "The Litanies of Satan," but it also works rather well.
Lucius
Sure, the backing players in this group are male, but the stars of the show are clearly Jess Wolfe and Holly Laessig, the striking figures with even more memorable voices who stand front and center during live performances. Always dressed identically, sporting matching hairstyles and demanding the crowd's attention, their sweet harmonies practically drip with golden honey. Notwithstanding the fact that this is possibly the most pop-friendly act ever booked for Big Ears, their songs are densely layered and deceptively complex. Lucius thrives in a live environment, so consider checking them out if your schedule allows for it; you won't be disappointed.
Anna Thorvaldsdottir • ("In the Light of Air" performed by International Contemporary Ensemble)
How is it that Icelandic musicians are so adept at conveying the grandiosity, the beauty and the terrifying force of the natural world through song? This movement channels the icy environs of the composer's homeland, sounding playful at times, serene at others – although dangerous tension remains present throughout, as if Thorvaldsdottir and her orchestra are perpetually teetering on the precipice of a glacier. It's both gorgeous and thrilling, and the live rendering in the cavernous Mill & Mine should enthrall everyone in attendance.
Abigail Washburn & Wu Fei
While these masters of the banjo and the zither, respectively, will perform in other capacities and with other musicians over this Big Ears weekend, it is their collaborative effort that looks to be the most promising/rewarding. Coming from fundamentally different backgrounds yet embracing similar musical sensibilities, they are primed to mine both Appalachian and Chinese folk traditions in order to treat audiences to an aurally stunning and emotionally resonant performance. The fact that it will take place in Knoxville's premier listening room, the Bijou Theatre, makes this a can't-miss event.
Electronics
Decoding BIG EARS' electronic acts
by John Flannagan
Big Ears 2018's canon of electronic acts is as deep and interesting as any other genre that is represented in the overall lineup. Ranging from the ambient stylings of GAS to the modern fusion of Four Tet, something for everyone can be found within the festival's electronic category this year. Experimental electronic composers Yuka C. Honda and Ikue Mori bring a multi-instrumentalist approach, while Laurel Halo will lend a clubbier bent to the proceedings with her up-tempo DJ style. Rounding out the electronic acts will be Kid Koala, whose interactive, satellite-sound set looks to be a blast. Here is a quick guide to all things electronic at this year's installment of Big Ears.
Four Tet
British DJ/producer Kieran Hebden, better known as Four Tet, has been fusing jazz and folk with electronic music for the past 20 years. Few artists in the electronic game draw from such a wide variety of influences as Hebden. Most of these inspirations can be found on last year's excellent "New Energy," which drifted away from typical electronic music and into an intriguing marriage of programmed beats with acoustic instrumentation. A throwback album of sorts in that it is best played beginning to end, the LP has an engaging and soothing flow that's missing in many albums these days. This was one of the many reasons "New Energy" made BLANK's list of the best albums of 2017. This year at Big Ears, Four Tet fans will be treated to a solo set and a rare live collaboration with saxophone-extraordinaire Mats Gustafsson (for just the second time ever). The festival always mixes little surprises like these into their scheduling, and this one plus the world-class visual experience that is a Four Tet show should make his performances definite musts among your itinerary this year.
GAS
German producer Wolfgang Voigt released his first album, the minimalist masterpiece "Pop," under the GAS alias (one of 30 such names under which he performs) in 2000. Last year's "Narkopop" was his first official GAS release in 16 years, but Voigt has been anything but idle, having released countless albums under countless aliases over the years. "Pop" is a dreamy effort that finds immense beauty in repetition under a thick framework of ambient layers. At times, though, Voigt's music can seem dark and menacing, traits that punctuate most of his work. His influence is far-reaching, as well, having inspired labelmates The Field (signed to iconic, Cologne-based Kompakt, the record company co-founded by Voigt) to fellow Big Ears alum Tim Hecker. This booking is yet another home run for AC Entertainment with regard to their history of tapping hard-to-get talent for the promoter's hometown festival.
Laurel Halo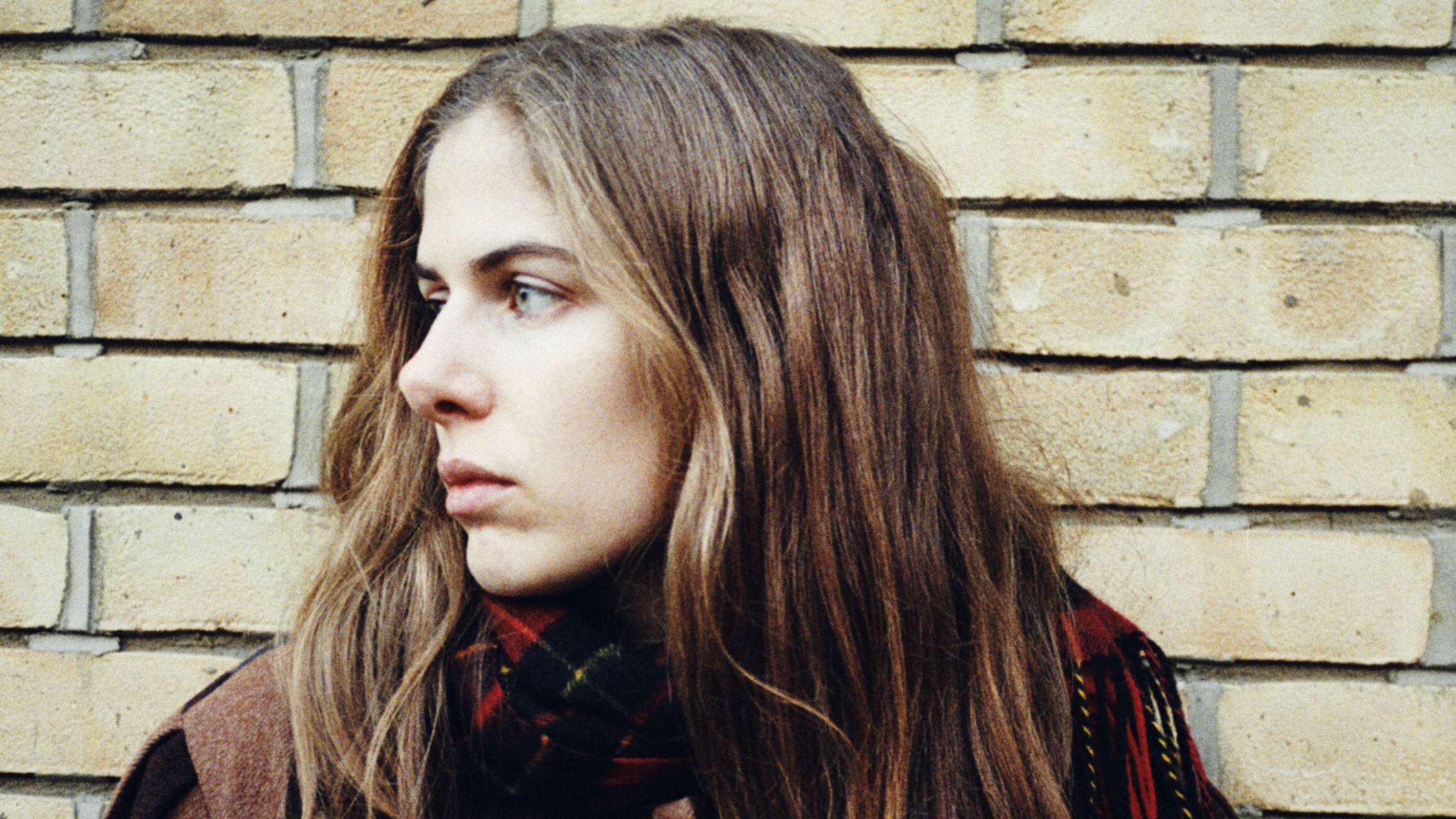 American producer/DJ Laurel Halo will be bringing experimental techno to the electronic fray for this year's installment of BIG EARS. Halo mixes elements of synth-pop (in a Toro Y Moi-esque way) with Detroit-style techno, an influence which makes total sense seeing as to how she hails from nearby Ann Arbor, Michigan. Fun fact: Halo is dating Big Ears alum and experimental-electronic master Daniel Lopatin aka Oneohtrix Point Never. It's fair to say that, based on her influences, styles and current material, her Big Ears DJ set will not consist of your typical club bangers. Halo will be performing a second, more personal set of originals with Eli Keszler, who contributed vocals on 2017's "Dust," a record that featured Halo exploring her own voice, as well.
Yuka C. Honda
Yuka Honda was born to play Big Ears. For starters, she's a multi-instrumentalist, composer and producer. She's also collaborated with many Big Ears alums including Nels Cline, Marc Ribot and Medeski Martin & Wood, to name a few. Honda will perform electronic music as EUCADEMIX, the moniker under which she's released three solo albums to date. Honda's career spans her aforementioned electronic work along with her most well-known material with Cibo Matto, a sample-heavy alternative group that rose to prominence in the mid-'90s thanks to its affiliation with the Beastie Boys. Honda/EUCADEMIX joins a strong list of electronic acts performing over the course of these four days.
Kid Koala
Does it get any more quintessentially Big Ears than a DJ making music with his decks rather than playing music on them? This is precisely what Montreal-based artist Eric San brings to the stage. You might remember him from his days in DELTRON 3030, or maybe you've heard numerous shout-outs in tunes by the likes of A Tribe Called Quest. His solo sets are spellbinding, and Knoxville audiences will be privy to one during Big Ears. Even more intriguing, though, will be a series of short performances during the festival being billed as "Kid Koala's 'Satellite' Turntable Orchestra." These sets promise to be special, as they will allow audience members to take part in creating the music that is performed. Such interactive, immersive experiences blur the lines between artist and listener, with the "orchestra" comprising audience members scratching records on queue with a colorful array of lights signaling when certain individuals should contribute. The set expects to work in complete harmony with lights, music, artist and audience alike, and we're extremely excited to see how this ambitious, one-of-a-kind undertaking plays out. You can catch multiple sets throughout the Big Ears weekend.
Ikue Mori
One of the many great facets of Big Ears is how the artists still manage to be in a fraternity despite specializing in various niches and subgenres of music. Each artist seems to have a connection with a fellow Big Ears performer past or present. Take, for instance, multi-instrumentalist Ikue Mori, who got her start in the cult no-wave band DNA with Arto Lindsay. Mori also worked with cellist Okkyung Lee and pianist Crag Taborn on last year's "Highsmith," as well with as Rova Saxophone Quartet. Mori's craft is in the art of percussion, whether it be live traditional drums, drum machines or samplers. An incredibly gifted and versatile performer, Mori has recorded material with rock icons like Sonic Youth, Hemophiliac and Mike Patton, as well as with various composers. Her sounds transcend many genres and generations, which makes her set a must-see on this 2018 roster.
Kelly Lee Owens
Bringing a more "traditional" style of electronic music to this year's installment of Big Ears is Owens, whose material exudes more of a pop sensibility than many of her contemporaries on the bill. Making more use of melody and vocals than these other artists, Owens has evolved from her indie-rock roots (the History of Apple Pie), plunging headfirst into a mix of ambient and dream pop. Her blend of live samples such as running water and echoes serves as a soothing backdrop to the bleeps and bloops of her oft-minimalist compositions. At times, Owens' work on her self-titled debut album sounds as if Warpaint had been remixed to include smooth synth-pop beats, her angelic voice holding up to any member of that group.
12-Hour Drone: All-Night Flight
Always in search of ways of reinventing itself, Big Ears announced that it will be hosting a 12-hour concert featuring variations on a sustained drone. This ambitious, marathon performance will be held at the Standard beginning at midnight on Sunday and lasting until noon. It will feature 19 artists in total including Steve Gunn, Ann RG, Suuns vocalist Ben Shemie and guitarist Joseph Yarmush, as well as Jessica Moss, multi-instrumentalist Walsh and ambient group Coupler. This event is $10 for the general public and free for Big Ears ticketholders. Sleeping bags and snacks are encouraged for taking in this one-of-a-kind live experience.
The Grit
BIG EARS offers a strong menu of sharp edges to balance its softer side
by Wil Wright
Every year, Big Ears curates a world-class array of ambient, avant-garde, drone, modern classical, world and folk musicians to descend on Knoxville and make us all feel beautiful and bright. But there is also always a counterweight of wild, dark, fringe acts designed to balance all that calming beauty. If you're interested in getting some fire in the belly of your Big Ears experience this year, here are my picks for have-to-see acts.
Godspeed You! Black Emperor
This group does offer all of the signature Big Ears flavors, with breathtaking arrangements, slow-burn development of ideas and a lot of people seated in low-light while hunched over guitars and electronics. But GY!BE brings a level of cultural, political and societal conceptual content that makes them truly unique and genuinely radical and that warrants your attendance at this Big Ears set. In this age of anger and society pivoting towards true culture wars on every front, GY!BE's twisting, psychedelic, multimedia live experience should hit very close to home and get your blood a little hotter.
Lightning Bolt
Describing this group as noise scene veterans doesn't really sum up its legacy. Lightning Bolt is a full-body experience. The ear-murdering duo has been delivering extremely intense, wild performances throughout the world for 24 years. Formed out of the RISD art scene in Providence, Rhode Island, the band has toured relentlessly – almost always set up on the floor instead of the stage – and features waves of aggressive, distorted bass, electronic shrieks and a fast and furious drummer singing his guts out from behind a dirty rag disguised as a mask. Whether or not you are familiar with their critically acclaimed noise albums hardly matters. Go to the show and let your spirit run free. Expect extreme levels of volume with the possibility of ascending into the clouds on a pillar of fire. This will be hands down the most intense show at the festival.
Algiers
Every year, an up-and-coming band hasn't quite hit folks' radars enough to draw the crowd they deserve at Big Ears, only to set off waves of regret when festivalgoers hear about what they missed. This is your warning: Don't let that band for you be Algiers in 2018. Algiers play a brand of hair-raising, spiritual, political protest music that dips into a blur of genre pools (everything from new wave to post-punk to gospel) and sociopolitical narratives, and the fiery results definitely deliver. Frontman Franklin James Fisher is a natural star and is emerging as an important new voice, speaking snarling truth to power in the musical world. Do not skip this show. Don't do it. Don't.
Film
For the third year, the Big Ears Festival continues to expand film programming and collaboration with The Public Cinema, a Knoxville-based group dedicated to sharing vital works of contemporary American and international film. Films will be screened at the Knoxville Museum of Art, the downtown Regal Riviera Stadium 8 Theater and  the University of Tennessee Downtown Gallery, with several cinema-related live events presented during the festival weekend.  All film events will be open to Big Ears pass-holders – and a "film program only" ticketing option is on sale at BigEarsFestival.com.
Big Ears will host artist LEWIS KLAHR and present a multi-program selection of his films, including an installation at the UT Downtown Gallery.  Named one of the greatest avant-garde filmmakers working today by Film Comment, Lewis Klahr has been making films since 1977. He is known for his uniquely idiosyncratic films, which use found images and sound to explore the intersection of memory and history. Klahr's films have screened extensively in the United States, Europe and Asia – in venues such as New York's Museum of Modern Art, the Whitney Biennial, the New York Film Festival, the Toronto International Film Festival and the LA County Museum of Art. Klahr was The Wexner Center for the Arts 2010 Media Arts Residency Award Winner, the 2013 Brakhage Vision Award winner, and a 1992 Guggenheim Fellow, among many other honors. He lives in Los Angeles, where he teaches at the California Institute of the Arts. His work is represented by The Anthony Reynolds Gallery in London.
The 2018 Big Ears Festival will feature A SENSE OF PLACE: AMERICAN REGIONAL CINEMA, 1960-1989, a survey of groundbreaking films by artists living and working outside the commercial film production centers of Los Angeles and New York. Made with small budgets and minimal crews, these filmmakers helped lay the foundation of today's American independent cinema. The retrospective includes major auteurs (Pittsburgh's George A. Romero, Baltimore's John Waters, and Portland's Gus Van Sant), genre films with a deep sense of place (Victor Nunez's neo-noir A FLASH OF GREEN), formally adventurous works like Trent Harris's THE BEAVER TRILOGY, and seminal films like Eagle Pennell's THE WHOLE SHOOTIN' MATCH, which inspired Robert Redford to launch the Sundance Institute. Taken together, these films point the camera where it had not been pointed before and do so with a passion and style that continues to speak to us today. 
In celebration of 50 years since CANYON CINEMA's incorporation, BIG EARS will present three shorts programs curated by David Dinnell. Canyon Cinema began in filmmaker Bruce Baillie's Canyon, California backyard in 1961 as a forum for filmmakers to share work with each other and the community. In late 1966, the filmmakers founded Canyon Cinema Co-op. as a distribution company – established as a cooperative, owned and operated by filmmaker members (it was formally incorporated in 1967). Canyon Cinema's unique collection of artist-made films – comprised of digital media, 8mm, Super 8, 16mm and 35mm prints – traces the vital history of the experimental and avant-garde filmmaking movements from 1921 to the present.
A survey of 3D cinema — experimental and mainstream, short and feature-length, contemporary and historical — STEREO VISIONS will encompass and demonstrate the full visual and affective capacities of our favorite on-again/off-again format. From Norman McLaren to Johnny Knoxville, Ken Jacobs to Alfred Hitchcock, Lillian M. Schwartz to Jodie Mack, the filmmakers showcased here have been unpacking the creative potential of 3D image-making for decades, with each representing unique incarnations, moments, and impulses. As reality and media increasingly steer toward the virtual, augmented and multiple, Stereo Visions is an opportunity to experience where these drives came from, and where they presently reside.
STEREO VISIONS has been curated in collaboration with Blake Williams, whose acclaimed new 3D feature, PROTOTYPE, will be a centerpiece of the program.
The Big Ears Festival continues to explore harmony between music and film with multiple live score performances set to take place over the festival weekend. Bang On A Can All-Stars will present Field Recordings, including Michael Gordon's score, Gene Takes A Drink with film by Bill Morrison, Christian Marclay's Fade to Slide and Nick Zammuto's film and composition Real Beauty Turns, and more. Celebrated violinist Jenny Scheinman and ensemble will score H. Lee Waters' hypnotizing Depression-era portrait footage in KANNAPOLIS: A MOVING PORTRAIT.  Focusing on children, dance, labor and community, a smile in slow motion, the Washington Post calls this moving film and score "beautifully coordinated." Wordless Music, in partnership with Knoxville ensemble Nief-Norf, will score the documentary film BRIMSTONE & GLORY, with original music written by Dan Romer and Benh Zeitlin, the creative team of Beasts of the Southern Wild. Brimstone & Glory offers a glimpse inside the National Pyrotechnic Festival in Tultepec, Mexico, a wild, 10-day celebration of explosive festivity unlike any other in the world. Big Ears also hosts Atlanta-based artists, Duet for Theremin and Lap Steel, who will sonically represent the celluloid explorations of filmmaker Robbie Land.
A few Picks from the publisher (that haven't been mentioned)
If you're looking to dance, look no further than Tal National. They grace the stage at The Mill & Mine on Friday from 10:00 PM – 11:00 PM.
Medeski, Martin and Wood are always a pleasure. They'll perform at the Tennessee Theatre on Friday from 8:30-10:30.
Marc Ribot & David Hidalgo will perform at the Tennessee on Thursday from 10-11:30. They will also be performing a surprise show on Thursday. Find the details for this show and much more on BLANK Newspaper's Twitter, Facebook and Instagram accounts.
Word of the weekend: Synesthesia
The Guide • Bela Fleck Interview • Ashley Capps Interview • BIG EARS: Appalachia • Music Norway • BIG EARS App (i) • BIG EARS App (Droid) • Tickets