Wayne Bledsoe, Mathan Gore, Matt Miller, Rusty Odom and Andy Vinson
20. Okja
The universal forces that brought together streaming provider Netflix and director Bong Joon-ho are weird and wonderful, and the notion of such a union would have seemed unheard of before this year. The spectacular adventure of a young Korean girl and her giant, hippo-like CGI sidekick takes audiences on a rollercoaster of emotions. It also sets up an acting field day for talented stars like Tilda Swinton, Paul Dano and Jake Gyllenhaal, while Joon-ho's brilliant sci-fi action sequences serve as a visual takedown of the slaughterhouse industry. The finished product suggests that the future of interesting, genre-bending films may well lie in the hands of nontraditional outlets, for better or worse. – Andy Vinson
19. War for the Planet of the Apes
Modern cinema currently is filled with the reanimated corpses of franchises past, but within that landscape, the "Planet of the Apes" trilogy is the shining light that brings fresh life and hope to those who wish to see classic films presented with modern technology. This, the final installment of the series, reminds us not only that it is a blockbuster franchise, but also that this particular piece is a testament to modern filmmaking. Director Matt Reeves delivers the grimmest look we have seen thus far into this world in what could be considered the best visual presentation on film this year. Andy Serkis, the golden standard of motion capture, once again delivers an Oscar-worthy performance as Caesar, and he reaches into emotional depths and conflict that further solidifies his legacy as a titan of the industry. "War for the Planet of the Apes" is not satisfied with merely pushing the boundaries of motion capture, visual effects and cinematography; instead it delivers a complex storyline rooted in morality and the fight between right and wrong. Moreover, it explores the difficult choices each man and ape is forced to make in order to survive. – Mathan Gore
18. Baby Driver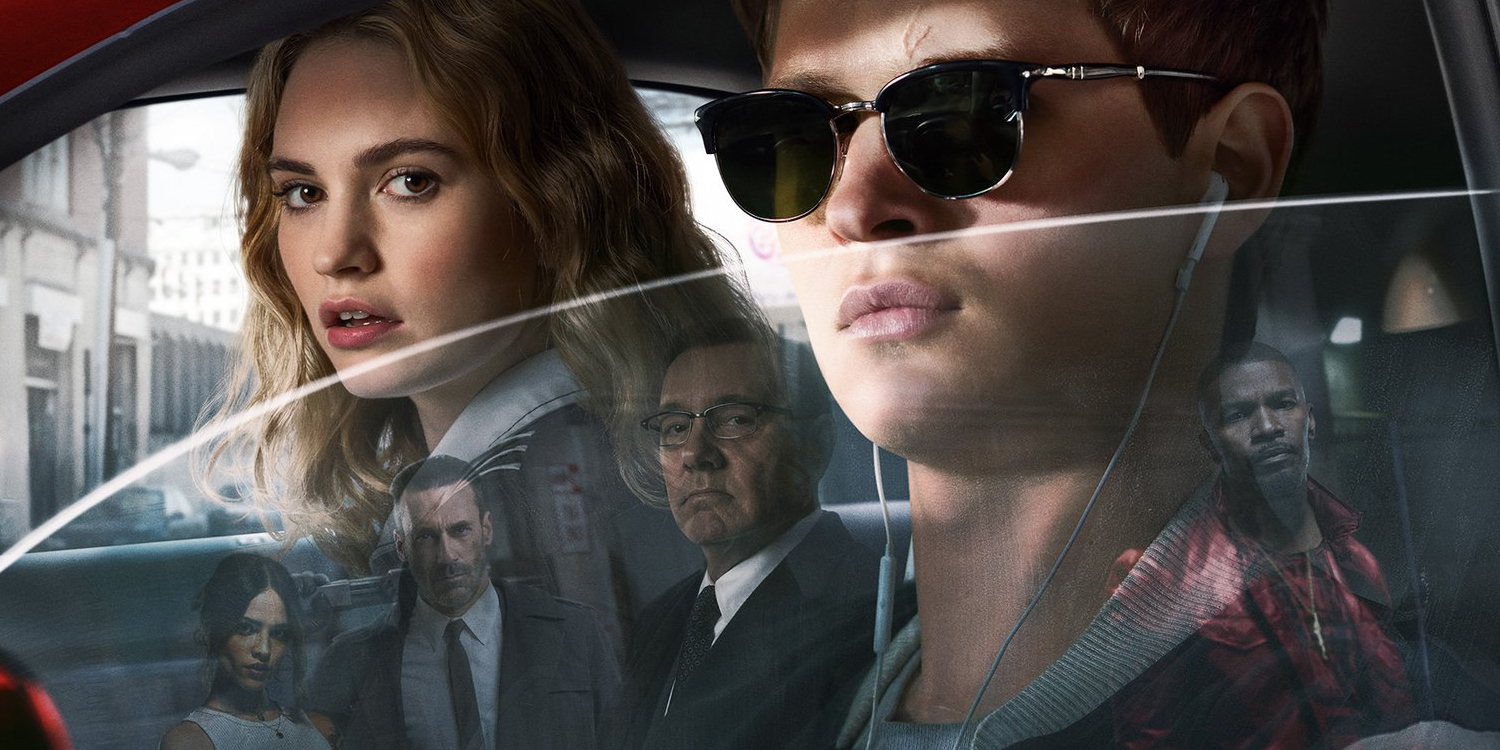 Following a movie arc that began firmly in the world of comedy, Edgar Wright's first foray into pure action easily is as fun and satisfying as the Cornetto trilogy on which he cut his teeth. The flashy heist flick boils over with charismatic portrayals of larger-than-life convicts and con men looking for cash while running from their collective pasts. Wright's view of Atlanta is wacky and equally over the top. The movie as a whole is a perfect balance of cool and quirky, and it serves as a huge go-kart track for the titular character and his band of thieves, who drive, steal, love and dance all over it. – AV
17. Blade Runner 2049
Making a sequel 35 years after the release of what is considered to be one of the most defining films in cinematic history seems almost too audacious. How does one revive interest in an audience that has largely moved on? The answer turned out to be a simple one: by creating a film that honors the original while unexpectedly serving as a brilliant standalone piece of science-fiction. Despite ending up a box-office disappointment, "Blade Runner 2049" was a critical darling, largely due to its beautiful cinematography and intelligent storytelling, almost all of which is attributed entirely to director Dennis Villanueva, who has solidified his place amongst the premier filmmakers working today. Well acted, well directed, and with a story and a dazzling atmosphere that raises questions and leaves viewers craving more, this is a magnificent film whose legacy – unlike that of its predecessor – should stand the test of time.
16. Logan Lucky
Steven Soderbergh may be back, but it sure feels like he's trying to make a great film in the vein of the Coen brothers. "Logan Lucky" is chock-full with over the top Southern characters that somehow (mostly) avoid leaning entirely on tired caricatures to accentuate how weird and unwieldy the Lucky family and its criminal intents are. Their bumbling, almost innocuous attempt at siphoning money from Charlotte Motor Speedway during the biggest race of the year is a hilarious and relatable delight for people in this region and beyond (but especially in the South). – AV
15. Mudbound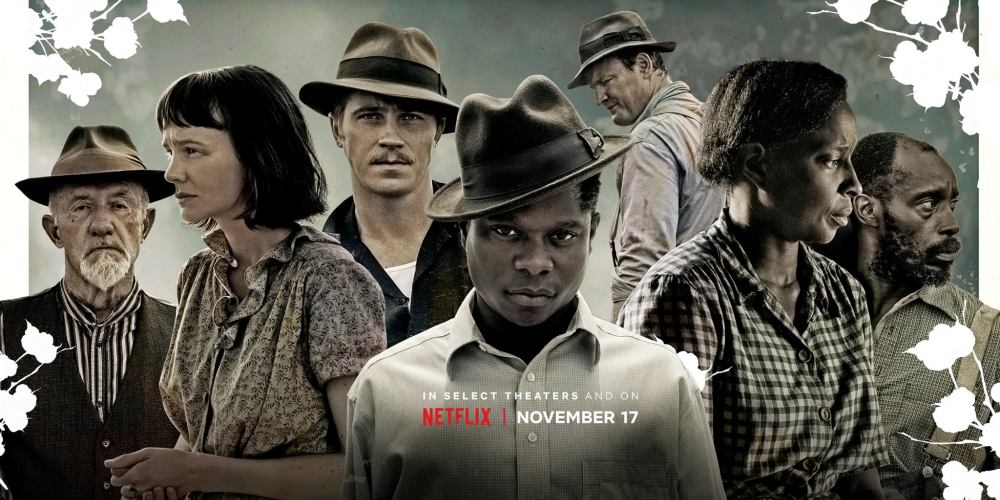 Netflix's best feature film to date, the adaptation of Hillary Jordan's novel "Mudbound" is a stunning portrait of two families of different ethnicities, bound by war and poverty in the Mississippi Delta and struggling with change in the Jim Crow era. The clear vision of up-and-coming filmmaker Dee Rees is executed beautifully through the perspectives of compelling characters brought to life by a tremendous cast. Most films concerning racial issues in the South are simplified into morality tales, redemptive stories of good versus evil, right versus wrong. "Mudbound" resists this tendency, focusing on the true complicated nature of life, survival and empathy. This film is all about perception, a powerful force that drives personal and societal growth – or that directly hinders it. Rees delivers on her intent in an artistically and emotionally effective way, proving that films can still be an important tool for invoking empathy and inspiring self-reflection. This film was made for everyone to experience, and Netflix has become an avenue that can accomplish just that. – Matt Miller
14. Thor: Ragnarok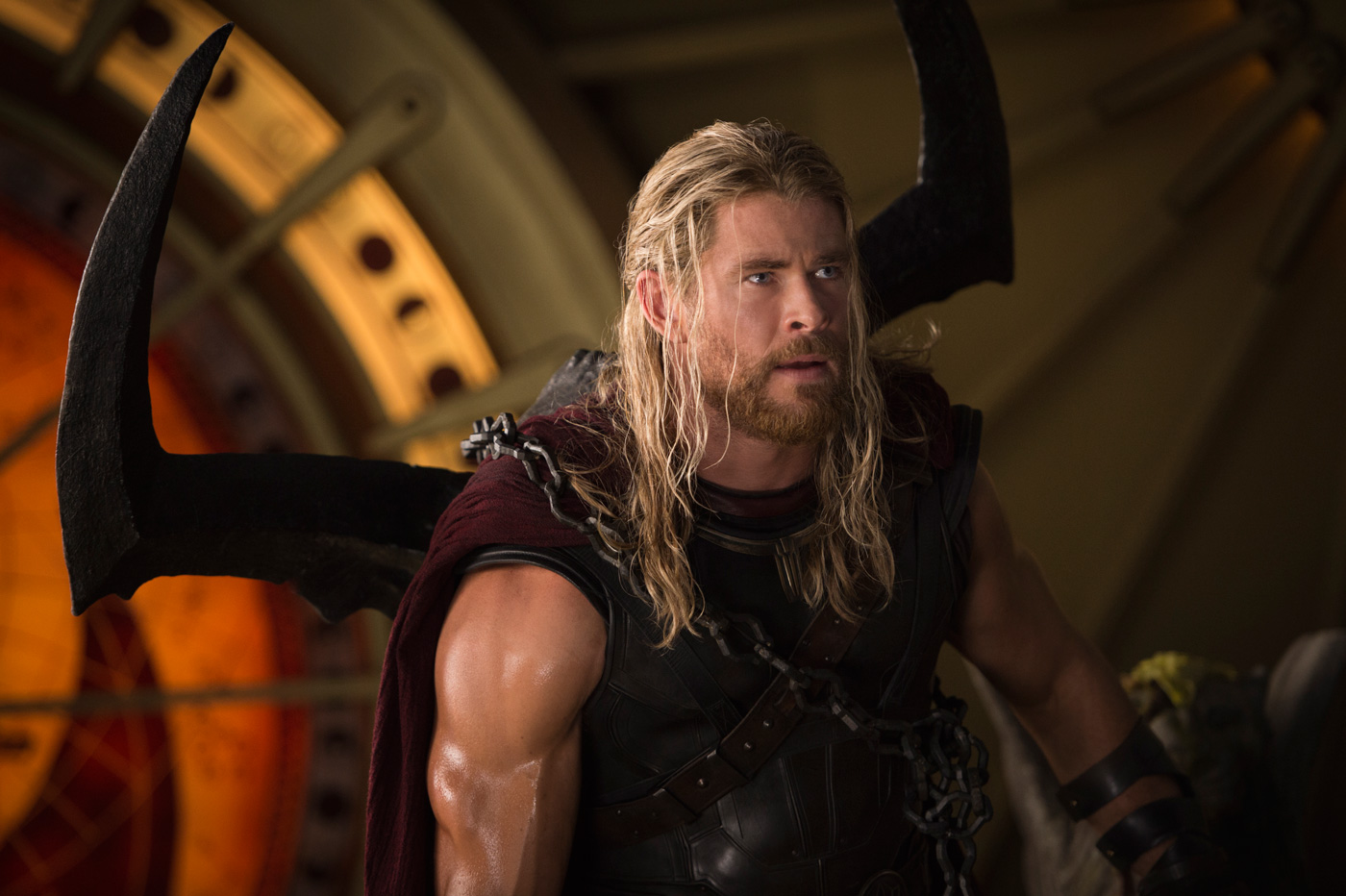 After the mediocrity of "Thor: The Dark World," it was hard to imagine how a third movie would fare. Surprisingly, the latest effort came out swinging from the first scene, landing blow after blow of smart humor and emotional resonance, all alongside a fair amount of delightful absurdity. While Marvel's comedic efforts largely have been hit or miss, the consistent comedy in this installment is a breath of fresh air, managing to be extremely fitting to the characters and setting while not seeming out of place. Chris Hemsworth delivers his finest performance to date as the god of thunder, and he fully embraces the comedic and emotional elements of the character, truly exemplifying why no one but he is worthy to hold the mantle of Thor. A thoroughly enjoyable film from beginning to end, "Thor: Ragnarok" stands tall amongst the many movies in the Marvel canon, and it reminds us that taking wild, bold risks is absolutely necessary in a world filled to the brim with superhero flicks.
13. Wonder Woman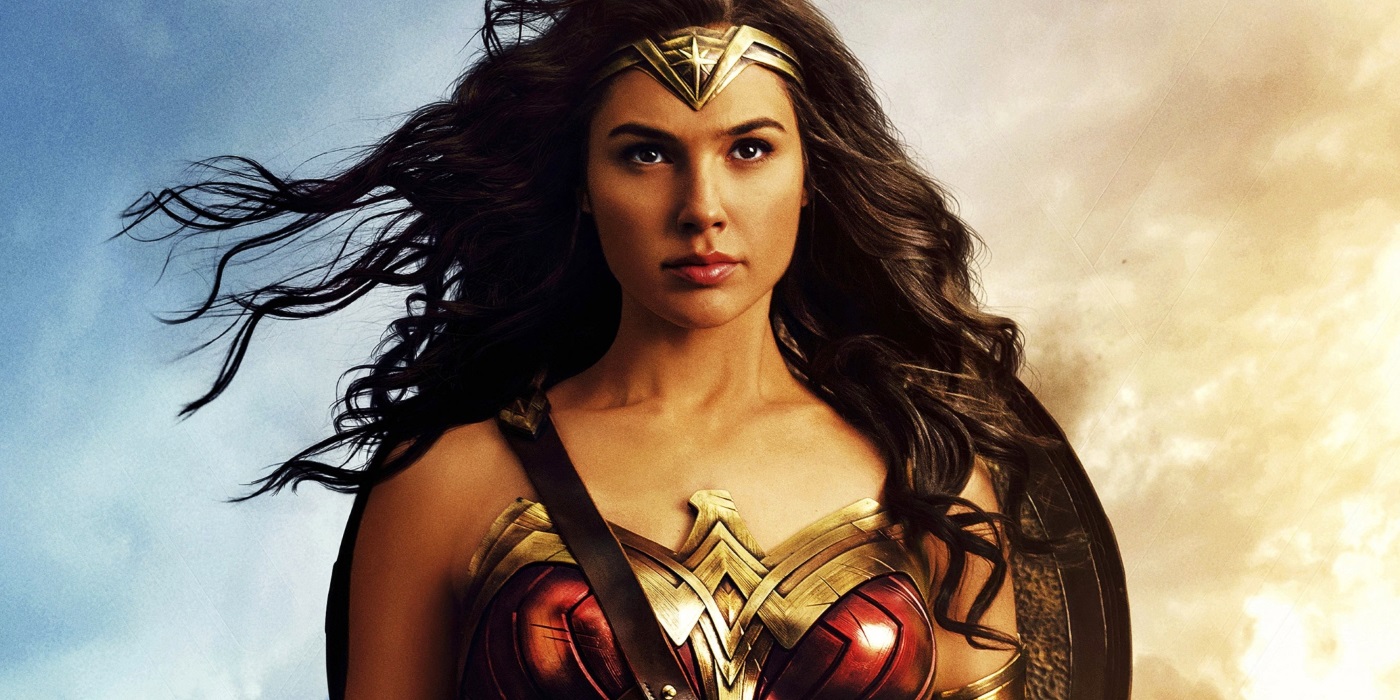 Finally feeling like flexing its superhero muscles a bit, DC went and made a strong, independent female lead. Aside from the refreshing take on the genre, "Wonder Woman" is a really solid action film with a clear universal message, interesting sidekicks, nice attention to production design, an actor named Chris and wonderful visual effects that elevate it above the pack of other like-minded movies fighting it out for box-office supremacy in 2017. – AV
12. A Monster Calls
Cancer and death generally are played out on the big screen with plenty of grief and little depth. "A Monster Calls" is a different animal in that it digs deep. When a boy has to deal with his mother dying of cancer, he regularly is visited by a monster. The monster, voiced by Liam Neeson, is more frustrating than frightening. A combination of animation and live action, "A Monster Calls" often is beautiful, and it guides viewers as though it's a fairytale. By the time the film is over, though, it's unveiled a wealth about the power of art, the gifts we get from our families and about just how complicated and terrifying dealing with death actually is. – Wayne Bledsoe
11. Logan
Hugh Jackman delivers his finest performance as Wolverine in what is the best X-Men movie to date and without a doubt one of the best superhero films ever made. Despite being inspired by comics, "Logan" succeeds precisely because its focus is not on catering to the traditional norms of the genre. Instead, it is a grounded, emotional, character-driven story that just so happens to exist within the realm of superheroes. It is a callback to both classic Westerns and noir dramas: A troubled hero traverses an open expanse in order to find a bit of peace, comfort and, above all, salvation in a troubled world. Jackman and Patrick Stewart have portrayed Wolverine and Professor X, respectively, for 17 years, and in their final outing they have cemented their legacies in a magnum opus of the superhero genre that will surely be the highest benchmark of the form for years to come.
10. Three Billboards Outside Ebbing, Missouri
There are multiple reasons why Three Billboards Outside Ebbing, Missouri is one of the best films of the year. Frances McDormand delivers the best performance of her career as Mildred Hayes, the mother of a girl who was recently raped and murdered in a case that has gone cold. She buys three billboards to put pressure on the police chief, played by the always intriguing Woody Harrelson. The reliable Sam Rockwell also puts in a career performance as a violent, racist cop, proving he thrives when given the chance to play the bad guy. Writer and director Martin McDonagh deserves most of the credit for penning an incredible story and finding the right actors to tell it. He presents situations that inspire difficult conversations, and there are no easy answers or obvious heroes or villains. The world is extremely complex, and it takes intelligent writing to fully convey that, and the current relevance of the issues explored in the film should ensure an Oscar nomination for Best Picture. From beginning to end, the film is an exhilarating ride, converging anger and comedy into a weird masterpiece that is supposed to make you feel a bit uncomfortable. – MM
9. Lady Bird
The biggest laughs are in the trailer for "Lady Bird," so it would have been nice to have stumbled on the film with no expectations at all. In addition, there are a lot of the same elements you'll find in any teenage coming-of-age movie. It's the ring of truth that pervades "Lady Bird," though, that elevates it to a thing of beauty. The relationship between the rebellious 17-year-old outsider "Lady Bird" (Saoirse Ronan) and her prickly mother who can't quite ever bring herself to give her daughter a compliment (Laurie Metcalf) is played out so honestly that it's hard not to love. Unlike other teenage stories, "Lady Bird" doesn't wrap itself up in easy answers, but that's one of the best things about it. – WB
8. The Big Sick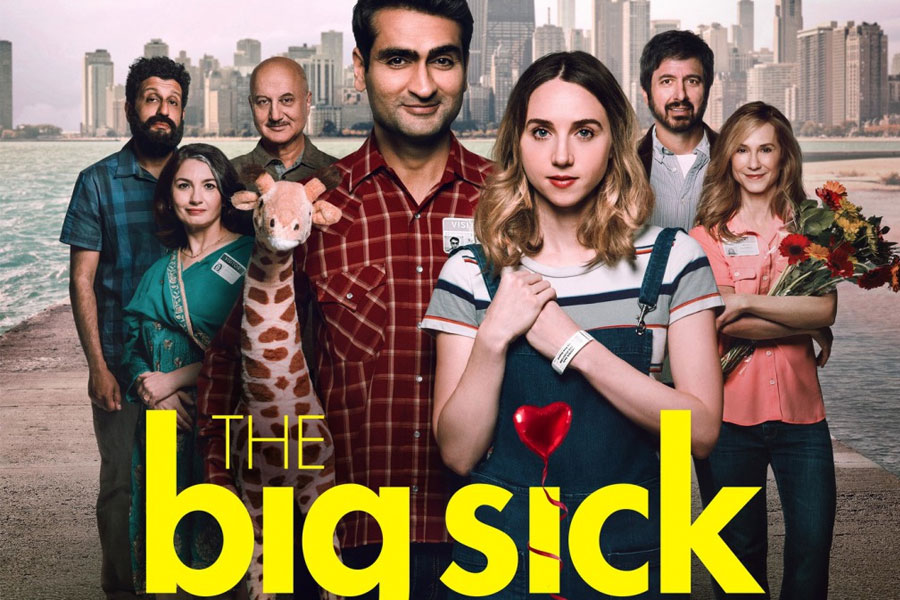 In one of the sweetest films of the year, comedian Kumail Nanjiani beautifully reconstructs the true-life story of his relationship with his wife of 10 years, Emily V. Gordon. The movie chronicles their break-up, her subsequent medical crisis and their eventual engagement, and it's fascinating to watch Nanjiani play himself while the rest of the cast is fleshed out with Hollywood vets like Holly Hunter and Ray Romano. The mesh works beautifully, and it wraps the film in a big, warm, meta hug. – AV
7. The Shape of Water
In an effort to create a responsible list before our print deadline, I drove to Atlanta to catch "The Shape of Water" since that was the closest place it was being shown. It was worth the trip. No one plays a better antagonist than Michael Shannon, and he does incredibly well with Guillermo Del Toro's latest fantasy. It's not the actor's best portrayal of the worst kind of person (watch "99 Homes" for that), but his performance still is more believable and nuanced than most anyone else in the profession. The story takes place in a secret government lair that houses an Aquaman-type "asset." One of the custodians falls for the creature, and though it's silly at times, "The Shape of Water" speaks to unlikely love, sociological hardships and unwavering friendship, and it does so very well. – Rusty Odom
6. Chuck
Liev Schreiber plays tough-luck yet hard-nosed Chuck Wepner, the Bayonne, New Jersey, anti-hero who made it to the top of the boxing world but wrecked his home life in the process. He knocked down Muhammad Ali on the way to losing via a technical knockout in 15 rounds, a defeat which prompted a young Sylvester Stallone to study Wepner's career for a project he was developing. But Wepner couldn't get out of his own way and eventually blew a potential lead slot in the "Rocky" movies based on his own life. This is the story of the real "Rocky," the one who loved the fame, often dressed like a pimp, drove fast cars and appreciated the bottle and women too much to ever be happy. Elisabeth Moss, Naomi Watts, Jim Gaffigan and Ron Pearlman round out the superb cast in this heart-wrenching movie that deftly explores unexpected triumphs and missed opportunities. – RO
5. Dunkirk
We always are looking for something different in cinema, and we had many opportunities in 2017 to experience greater levels of intrigue and excitement with regard to both films and the theaters in which we watched them. "Dunkirk" succeeds on both fronts, its incredible true story shot in 70mm. Viewing it in IMAX created an experience that was as thrilling as it was oppressive. Christopher Nolan has a unique ability to do this, dropping one surprise after another, barely leaving any time to contemplate what has just been shown to you before the next one hits. This movie really has a strong impact, leaving you a bit exhausted and relieved when it's all said and done. The story is structured well, the character development seems natural and simple, and the film as a whole never stops building in intensity. The excellent cinematography exceeds all other movies released this year, with fantastic scenes of fighter planes swooping through the open sky, soldiers escaping a sinking ship, troops hiding where the enemy knows they are and so much more. "Dunkirk" succeeds in highlighting this historical event and in the process has secured a place as on of the best war movies of the modern era. – MM
4. It
To say part one of the modern adaptation of Steven King's "It" was a success would be to downplay the tremendous impact it made on both popular culture and the movie industry as a whole. Even unadjusted for inflation, it is the highest-grossing horror film of all time, and it continues the massive success of R-rated films that have been released over the last couple of years. Along with "Deadpool" and "Logan," "It" has proven that there is a market for darker films with mature themes. Individually and collectively, they have paved the way for studios to take more chances on such projects. Despite what the marketing plan would lead viewers to believe, "It" does not rely on horror or its associated tropes to tell a story. At its core, it is a coming-of-age story anchoring a sinister subplot, and it succeeds mightily at presenting horrifying elements while simultaneously resonating emotionally with the audience. Throughout the movie, we are given reasons to care about the characters, to sympathize with them and to understand their motivations as the story is told rather than just sitting back and watching them scream. With a captivating story presented alongside breathtaking visuals provided by the otherworldly talent of cinematographer Chung-hoon Chung (of "Oldboy" fame). "It" surely will stand the test of time as a brilliant film that will entice and terrify viewers for years to come.
3. The Founder
In "The Founder," an all-star cast tells the tale of the world's most popular fast-food chain. It's amazing to see how one man, Ray Kroc (played brilliantly by Michael Keaton) singlehandedly ruined an industry and set the course for millions of people to be wildly unhealthy. Originally, McDonald's was a wonderful, efficient restaurant that appreciated real ingredients and that was designed to feed families on the go. Kroc tricked the McDonald brothers into franchising the company and ended up stealing the whole thing from them in the end. It's one of the year's most upsetting stories set to film, and it is solely responsible for preventing me from stopping by a location since I saw it. Take that, Ray Kroc. Although he's dead now, so he probably doesn't care. – RO
2. The Florida Project
If your favorite movies are big Hollywood blockbusters, "The Florida Project" is probably not for you. But if you want to be taken somewhere you don't normally go, this slice-of-life portrayal of children and their parents, or grandparents, living in a seedy Florida motel is a marvel. Cast almost entirely with first-time or non-actors (excluding the quietly heroic Willem Dafoe in one of the best and most understated performances of his career), "The Florida Project" does a better job of expressing the innocence of childhood than any film since maybe "To Kill a Mockingbird." Six-year-old Moonee (Brooklyn Prince), the ringleader of a group of tiny delinquents, is foul-mouthed, funny and destructive, but she seemingly is emotionally indestructible herself until that moment when your heart breaks with hers. – WB
1. Get Out
It's a horror film, it's a social commentary and it's one of the most suspenseful and peculiar films in a year that had plenty of peculiar. Jordan Peele (of the comedy duo Key and Peele) keeps the audience laughing nervously as he has them sort out the mystery as to why a young African-American man's white girlfriend's seemingly perfect family and their seemingly perfect community are so incredibly creepy. The payoff is an illuminating look into racial perceptions and paranoia, but – just as importantly – it's a heck of fun ride. – WB